CAD 2D Fundamentals
Course features
Company: White Frog

Type: Software Course

Study time: 6 hours

Practical exercises: Yes

Certified: 80% Pass
Practical Approach
Apply an understanding of BIM principles to projects. Understand the role of 2D CAD software plays in the BIM process. Practice using cutting edge technology in your workflow.
learning outcomes:
This easy-to-follow course is part of a series which form a perfect hands-on accompaniment to learning, aimed at helping novices and all practitioners, whatever their role or skill levels, to quickly become proficient with 2D and 3D computer-aided design (CAD) using the world's leading product, Autodesk AutoCAD. Individual modules contain clear learning objectives and practical, task-based step-by-step examples, covering the software's core features and functionality, ensures you are productive from the very start of your learning. Either work through every lesson to complete the full course or individual lessons on the specific skills you need. The course contains helpful tips and tricks and will be an invaluable reminder of the topics covered in your learning and a source of reference for years to come.
Course overview
AutoCAD 2D Drafting and Annotation The Complete Guide is designed to give you a solid understanding of AutoCAD features and capabilities. This course covers Starting with Sketching, Layers, Dimension Styles, Dynamic Blocks and A360. Autodesk AutoCAD is a powerful CAD software helping professionals create 2D drawings faster and with more precision. Its simplified 2D drafting allows teams to work more efficiently by sharing drawings across connected desktop, cloud, and mobile solutions.
Certification
This course is accredited and certified by White Frog, UK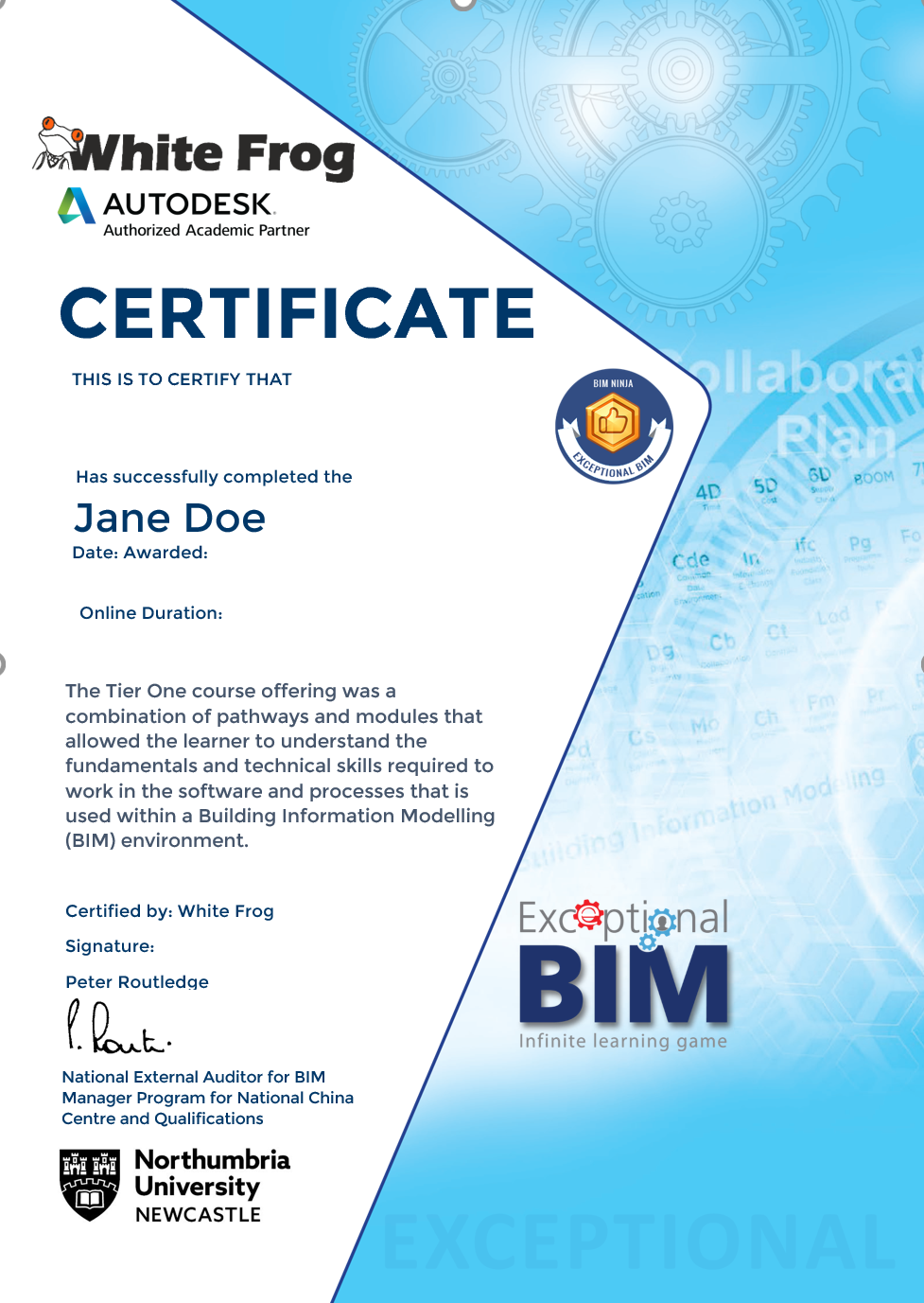 about the company

White Frog
The vision at White Frog is to produce training resources for leading BIM enabling products, which incorporate industry best practice and are aligned to recognised BIM protocols and standards. The modular nature of the courseware should provide flexibility in terms of content and delivery format to cater for the learning path of the delegate, the company and the project, at the most appropriate time.
Here at White Frog, we passionately believe that training should not be a short-term hurdle but a long-term strategic process, with the unique requirements of each individual, addressed as part of the wider picture of the corporate objectives
The race is on, hurry up and finish!
The future of BIM learning is here! We have new BIM courses coming. Our courses are changing
01 Dec 2021
Created with