Fifty Shades of BIM
Lesson series
Company:Exceptional BIM

Level: Intermediate

Study time: 2 hours

Practical exercises: No

Certification: Yes
pracital approach
The aim of this course is to help break down the BIM-wash and introduce the learner to the tasks relating to the management of information during various delivery stages of project, when using building information modelling, as defined within standards such as ISO 19650 and ISO 12006
learner outcomes

Even though key BIM management activities appear similar across various role-players, there can still be striking differences in certain disciplines. Think about the differences in perspectives and requirements from a designer to a quantity surveyor, or the different needs related to a BIM Manager and an Information Manager.
The learner will learn to understand the tasks needed to create a successful BIM execution Plan, common data environment best practice with ISO 19650 -2 standards. They will also learn about BIM workflows in design and construction and most important of all how to convince others on the benefits of BIM and how new transforming technologies are changing the built environment.
Course overview
This course presents many topics that form the first "go-to" principles for the best BIM management approach. On the surface, the digital built environment has many shades when it comes to understanding BIM. The concept is extremely important for technology development (including construction). The following guidelines will help teams understand the workflows, process and technology which is the driving force behind innovation. New technologies improve process efficiency, reduce costs, and speed up project delivery time.
Certification included
This course is accredited and certified by Exceptional BIM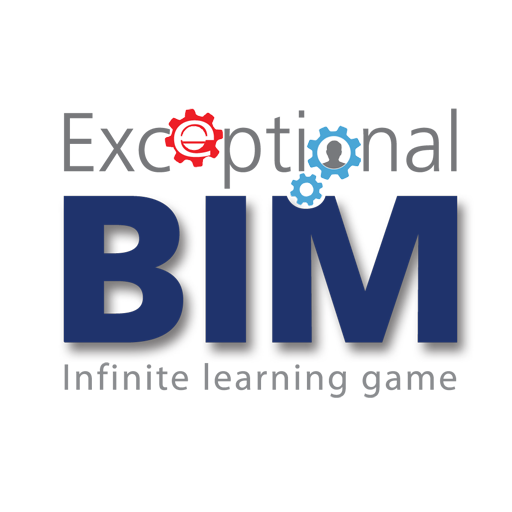 Company information
BIM Institute
The
BIM Institute
is Africa's official voice for Building Information Modelling (BIM).
As a nonprofit company, our objective is to improve the construction quality and productivity of the built environment through the leadership of information and education. It is impartial and remains software agnostic while supporting and helping to deliver the standards and requirements for Building Information Modelling/Management (BIM) in Africa.
The BIM Institute serves as Africa's BIM voice in learning and development for the built environment. The organisation also provides guidance to AEC organisations wanting to implement Building Information Modelling (BIM) and programmes specially designed for students and post graduate in the built environment industry in the form of blended learning modules of interactive online LMS, ongoing webinars with experts around the world, range of online BIM tools software courses and access to virtual expo demonstrations with leading technology vendors.
Success doesn't find you but we can help prepare you.
Created with