Design Boot Camp
Lesson series
Author: Alberto Secondi

Level: BIM Ninja

Study time: 6 hours

Exams: No
learner outcome
This course is dedicated to sharing the design concepts around Building Information Modeling in the Architecture, Engineering, and Construction (AEC) industry. IThroughout these Bootcamp modules we will show you the basics in 2D CAD , everyday Revit, Dynamo Revit, Dynamo, rendering tips , working with Geolocation and tons more. These modules when applied to the design and documentation of an architecture project will help you and guide you on your project!
Course overview
All modules within this course are educational videos about software, tools, and anything that makes our AEC job easier and fun. There is a lot I'd like to share, but there is also a lot that I want to learn. Add comments, ask questions, share, in other words, join me in my pursuit of knowledge. To learn more about what I do visit my website:
Bimlounge.com
Certification included
Learn to use all the related tools, walk into a job and be a rockstar from day one. The skill you need to become a real professional. Learn the tools used by the world's top professionals. Boost your confidence, master the field.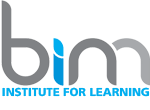 Meet the instructor
Alberto Secondi
Design Technology Manager - Educator
I have been helping AEC firms be more efficient and competitive by implementing Design Technology tools and strategies for over 12 years.
Here is an overview of who I am and what I do:
1) Broad experience in all phases of the project and a deep understanding of design and documentation practices from a practitioner's point of view.
2) Allowing designers to focus on design and final product without getting distracted by technology challenges. Yes, I've always been that go-to guy in the firm!
3) Focus on discipline coordination, creation of standards and workflows, Research and Development, software deployment. More specifically Computational Design, Clash Detection, Reality capture, Virtual Reality, and Augmented Reality workflows.
4) Teaching and training: 4 years as an Adjunct Professor at the University of Pavia teaching Photogrammetry BIM. Spearheading and implementing training sessions. Developing my presentation skills by hosting webinars at my current firm.
The race is on, hurry up and finish!
The future of BIM learning is here! We have new BIM courses coming. Our courses are changing
01 Dec 2021
Created with