Learn Your Way: Zero to Mastery
Wi
th Global eTraining, you'll GeT all access to our expansive 'GeT Everything' course library and complete control over every aspect of your training experience.
The Exceptional BIM
GeT Everything Library gives access to 240+ courses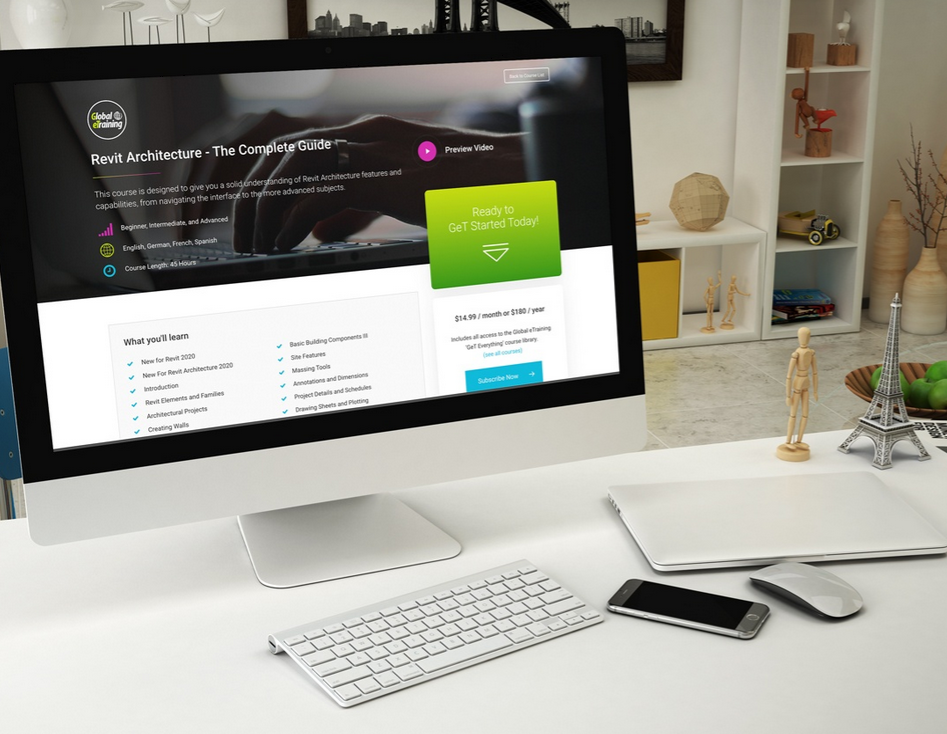 Here's What's Included for $180 /year
Autodesk (60+ Courses)

Building Information Modeling (20+ Courses)

Microsoft Office 365 (30+ Courses)
Health, Safety, and Compliance (80+ Courses)
BIM Track
BIM Leadership
Primavera,
Rhino and Grasshopper
Solidworks, Microstation and Sketchup
Bluebeam Revu and more!
For all Learners
You know you need to know industry software, like Autodesk and Microsoft. We talk to employers every day, and they are crystal clear—they expect solid grades, but don't hire just because someone's math is pristine. They want people who can get to work on a project right away, people who can demonstrate real software skills on day one. In partnership with Global eTraining we offer the best online, on-demand option to get up to speed on the latest technical and professional skills. Leverage Global eTraining's robust and ever-expanding library of existing course content including Autodesk (BIM 360, AutoCAD, Revit, Inventor, Civil 3D and more), MS Office 365, Health & Safety, Leadership Skills Training, and more!Y
Unlimited Access to the 'GeT Everything' Library
The 'GeT Know-How' Intuitive Autodesk Plugin
Access to all Tier One Courses
Follow our school on social
GeT 7 days Free Unlimited Access
Click the button to make this offer yours! Limited-time only!
Created with